Florence Rivero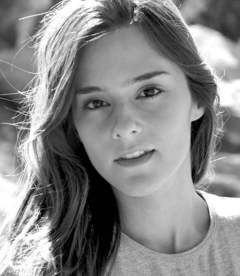 D'origine suisse et vénézuélienne, Florence Rivero commence des études de cinéma à Caracas en 2005. Elle arrive en Suisse en 2006 et poursuit sa formation au sein du département cinéma de l'ECAL.

Elle travaille ensuite pendant plusieurs années en tant que réalisatrice, assistante à la réalisation, directrice de casting et comédienne dans le milieu de l'audiovisuel. Elle suit en parallèle des études en français langue étrangère, psychologie et littérature anglaise à l'UNIL et obtient son Bachelor en 2013.

C'est dans ce cadre universitaire qu'elle fait ses premiers pas en tant que metteure en scène et crée sa propre compagnie de théâtre, la Cie Ellis Bell. Entre 2014 et 2015, elle suit un stage au Théâtre de Vidy en tant qu'assistante à la mise en scène pour la création Nachlass de Stefan Kaegi.

En 2016, elle reçoit le prix de la meilleure mise en scène au Festival Friscènes pour son adaptation de The Tragedy of Macbeth. La même année, elle devient directrice artistique du Lausanne Shakespeare Festival, qu'elle programme et codirige à la Grange de Dorigny.