Bartek Sozanski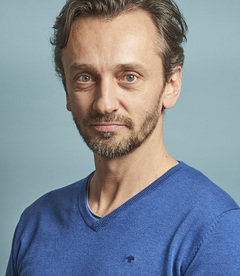 Born in Poland Bartek Sozanski received his theatrical and filmmaking training in Poland, France, and the UK. He graduated with a Master's degree in Film Production, directing fiction pathway from Bournemouth Film School/Arts University Bournemouth.
He works as an actor and stage and film director in Switzerland, France, Canada, Ukraine, Italy, Germany, UK and Japan. Co-founder with Yann Joly of the Theatre Company Korpus Animus with which he has directed eight stage plays. He has written and directed seven short narrative films which were selected to more than thirty film festivals worldwide. He is currently working on his first feature film.
Winner of an Audience Award at Schnit Worldwide Short Film Festival in Bern for Live to Remain, and of a Kodak Student Commercial Award in London for his commercial on a brief from Libertine London.
Member of Directors UK, Royal Television Society, Swiss Films and Swiss Society of Authors.