Odile Cantero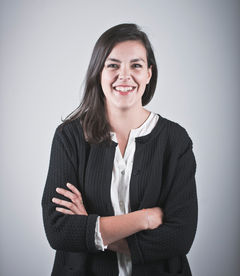 Odile Cantero is an actress, she is part of four companies in Switzerland: La Comédie musicale improvisée, Lausanne-Impro, La Cie Prédüm and LesArts. She also works in Paris, within Paris Impro and Eux-Cie of improvisation. In 2018, she created the Cie Prédüm which signed the show "C'est tes affaires! " performed at the Petit Théâtre de Lausanne in April 2019.

She co-directs with Adrien Mani the Rolande Léonard - Festival d'Improvisation de la Grange de Dorigny, which will have its 9th edition in January 2021. The actors Alain Borek, Christian Baumann, Nicolas Moitron and Laurent Mazé, accompany her in different improvisation duets that are regularly performed in Switzerland and France.

Prior to her acting career, Odile completed a doctorate in health psychology, on the subject of access to health care for deaf people. She learned French sign language and began working in this community in 2010 by conducting research on the cultural identity of deaf youth. In 2011, she launched the "Breaking The Silence" project to take action to improve care for deaf patients. In 2016, she created "Viens voir", the first improvised show in French sign language, with two deaf actresses, an interpreter and a pianist.

At La Manufacture, Odile Cantero is a lecturer in the CAS in Theatrical Animation and Mediation.