Timothée Zurbuchen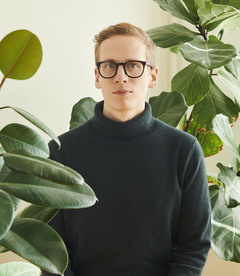 Timothée Zurbuchen was born in Lausanne in 1992. After his scientific studies, he joined the film department of the Ecole Cantonale d'Art de Lausanne (ECAL) where he graduated with a Bachelor's degree in 2015. During his studies, he directed several short fiction films including "Des gens trop sérieux" in 2014 and "Martin Champion" in 2015. Immediately after his studies, he co-directed with Elie Grappe the musical documentary "Hors Scène" presented at the 52nd Solothurn Film Festival.

In parallel to his directing practice, he specializes in the fields of sound and works on fiction and documentary films while setting up sound creation projects for theater and visual arts.

In 2017, in collaboration with Anouk Chambaz, he founded the collective Rasoir Bouée, which attempts to develop experimental film devices.

Since 2016, he has also been working with students at La Manufacture on sensitive film tools.