Martin Reinartz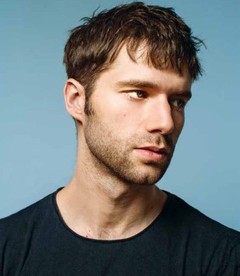 Martin Reinartz (1991) holds a degree in acting from La Manufacture, Lausanne. As an author and performer, he is interested in nature writing, a form of fiction or nonfiction that raises awareness of nature and helps to understand the consequences of human actions on the environment.
In 2019, he wrote an autofiction, Recoudre, which is inspired by his personal history and the damaged landscapes of his childhood, with the help of playwright Claire de Ribaupierre. The following year, they co-wrote the script for the immersive play Dans la forêt, which was presented at Théâtre Vidy-Lausanne. Martin's current research focuses on the emotions and narratives that link a body to the landscapes it inhabits. He's currently a resident artist at Fondation Jan Michalski - Maison de l'écriture (Montricher) and within least (ecology and art laboratory for a society in transition).

As a performer, he works with Massimo Furlan & Claire de Ribaupierre, Robert Cantarella, Florence Rivero, Christian Geffroy Schlittler and Mathilde Monnier.